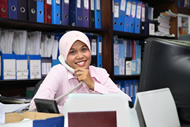 We handle First Call and Pick Up, Transportation of the Body, Electronic filing of Death Certificate, Arrangement of Janaza Prayer, Ghusl, & Burial, Arrangement of Shipouts overseas, and Grave reservations.Read More →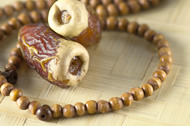 ISGH Funeral Services is a non-profit community service organization. We provide Islamic funeral and burial services to the Muslims living in Houston and surrounding areas. Call us at 713-822-1091 for more information.Read More →
The Janazah Process
 If the death occurs at a home or anywhere outside a hospital or hospice facility, call 911 immediately and inform the Police. After this call us on our 24/7 line, (713) 822-1091. You must inform the Hospital or the Police that you have designated ISGH Funeral Services to pick up your loved one. Once the body has been released to us for pick-up, we will then proceed to there and make the removal of your loved one.

2

Arrangement of Funeral Services

After receiving the first call and picking the body, we will set up a time for you or the next of kin to come into our funeral home we will make arrangements as to the time & place of the Ghusl, the Janaza prayer, and the burial.

We will coordinate with our volunteers for performing of the Ghusl. For the male deceased we only call our male volunteers, and for the female deceased we only call our female volunteers. The number of volunteers we call depends on the number of your family members participating in the ghusl. During this time all the paperwork and payment for us is taken care of. There is also separate payment and paperwork from the cemetery has to be taken care of as well.

After the ghusl has been performed, we will typically then proceed to the masjid of your choosing to pray the Janaza prayer. This almost always done right after the Dhuhr (afternoon) prayer.

After the Janaza prayer, we will proceed to the cemetery for burial. If you decide to pay for a police escort, then we will follow the police escort to the cemetery with the hazard lights on. If there is no police escort we will proceed to the cemetery without the hazard lights on (the law in the state of Texas is that a funeral procession may only turn on hazard lights IF accompanied by police escort). Once at the cemetery we will guide in lowering the body and placing it correctly in the grave. After the burial is done, we will make du'a for the deceased.
For more information, please give us a call at (713) 822-1091 any time of the day. You may also email us at isghfuneralhome@gmail.com – please give us 24 hours to respond.